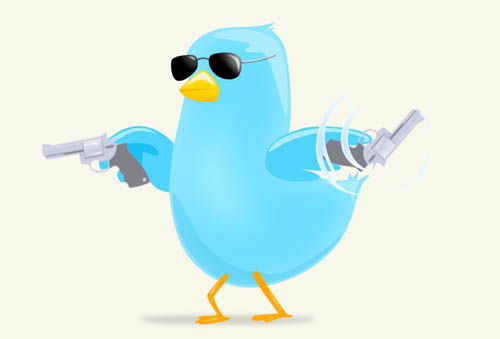 Social media tools like Twitter, Facebook and LinkedIn (depending on your target audience) can make a significant impact in the success of your startup.

If you haven't yet, your startup should get on Twitter.

Before you do, check out these startups, and learn from their successes.




@PipelineFellows
Pipeline Fellowship trains women philanthropists to become angel investors through education, mentorship & practice.
Their tweets engage their target audience through cross-posting.
They also use clear hashtags like #PipelineAngels & #PFpitch to enable users to follow along during their many events.
Pipeline Fellows also posts pictures using Yfrog (a photo sharing service). This is great to showcase/ highlight the stories of attendees. what learnings they've gained from the program.
2.
@Piictu
Piictu is a mobile app that enables users to, "talk through photos." Curating content is relatively simple, then. Watch for excellent content from their users and make sure to thank people when it happens.
They also have a very cute background that clearly explains exactly what Piictu does. Make sure to find out the sizing (find social media sizing for all networks
here
). Creating a custom background is classy and cool.
3.
@CodeAcademy
CodeAcademy helps novices learn about code through an intensive program.
Besides having an excellent product, CodeAcademy just has a, "nice" brand. From their logo to website and twitter account, their online identity screams friendly. I appreciate that, and it suits them well.
Just check out their short explanation of what they do. Simple, straight-to-the-point and informational, it makes us want to follow them!
4.
@GiveForward
Again, they're friendly, upbeat and passionate about causes. And Ethan Austin, the co-founder, also adores burritos in a very unusual way and who doesn't love it when he dresses like a banana?
GiveForward uses Instagram, and I love the kinds of photos they create. Like the team, they're full of inspiration and fun.
5.
@99designs
99designs enables its users to find the best crowdsourced designs for their logos, websites and beyond. Talented designers, in a several step process, produce multiple
7.
@Recurly
Recurly handles the most commonly encountered billing functions for its users, eliminating the need to constantly manage workflows manually.
They're doing good things, and something I noticed is their icon is... iconic. The color and contrast is memorable and interesting.
If you're not following us on our growing Twitter community, do follow us at
@TechInspireMe
!
Thanks verastic.com for the Twitter picture.